DEATHKNIGHT by JAMES BOUSEMA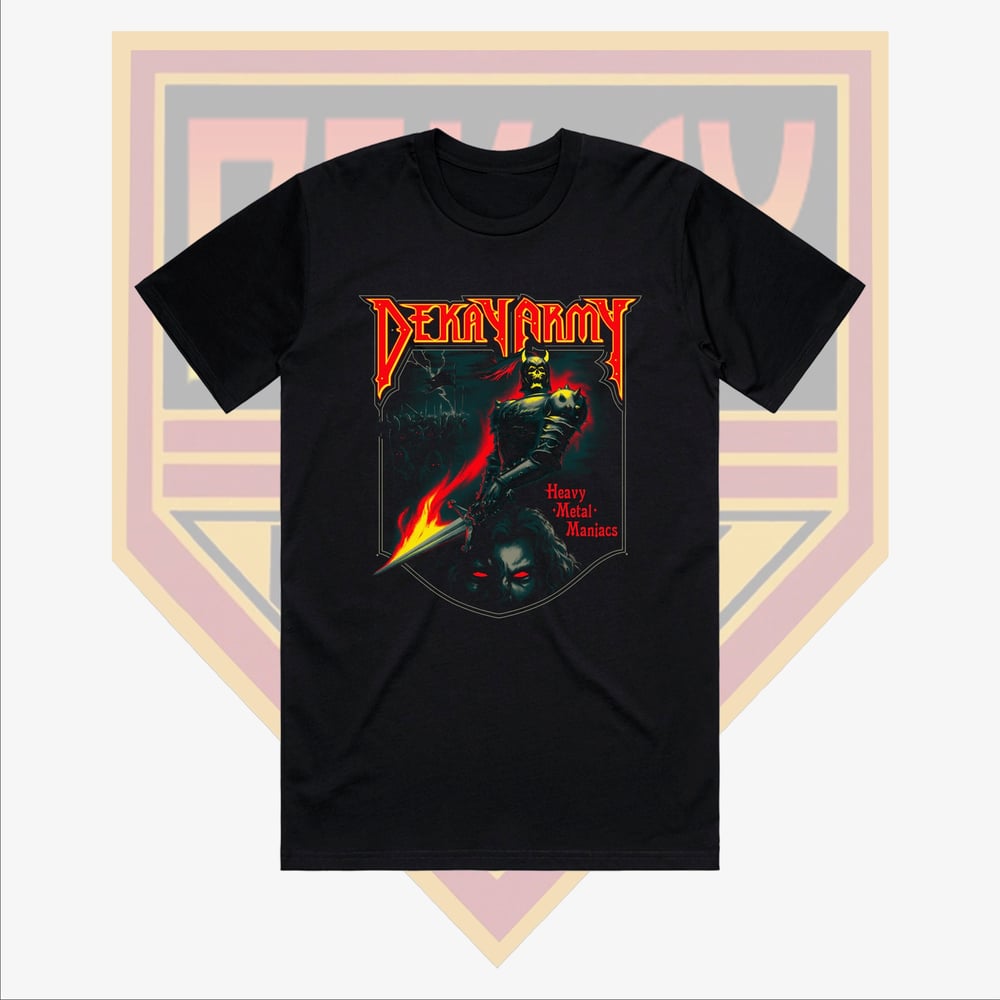 Badass fantasy artist JAMES BOUSEMA drew this killer design for the Dekay Army. It blends all my favorite things about Manowar style fantasy art with the darkness and brutality of the tunes I like. PS: we decided on stream that the DEATHKNIGHT'S real name is Bob.
Shirts are still in production - will ship by mid-October.